Exciting news alert 🚨


We are very proud to announce that Sandrine Brassel, our Head of Commercial and Industrial Companies, has decided to become a Partner in Qualix. Sandrine's remarkable dedication and expertise have been a highly appreciated contribution to our team and our clients, and we are delighted to have her by our side to run our business and lead our project towards more success. Please join us in congratulating Sandrine on this fantastic accomplishment!
Sandrine shares her journey and experiences with Qualix:
"Creating FCS Services in 2014 and later joining the Qualix team in 2021 through the sale of FCS were significant milestones for me. Having spent 18 months at Qualix and experienced the firm's complete digital transformation, as well as the migration of hundreds of companies from Bob50 to Odoo Accounting software, I have come to the conclusion that we share the same work values. I eagerly look forward to coming to the office each day because of the supportive atmosphere, the transparency of the partners, and the constant good humor. I'm happy to share my expertise in commercial companies and payroll with the Qualix team and learn every day in other areas."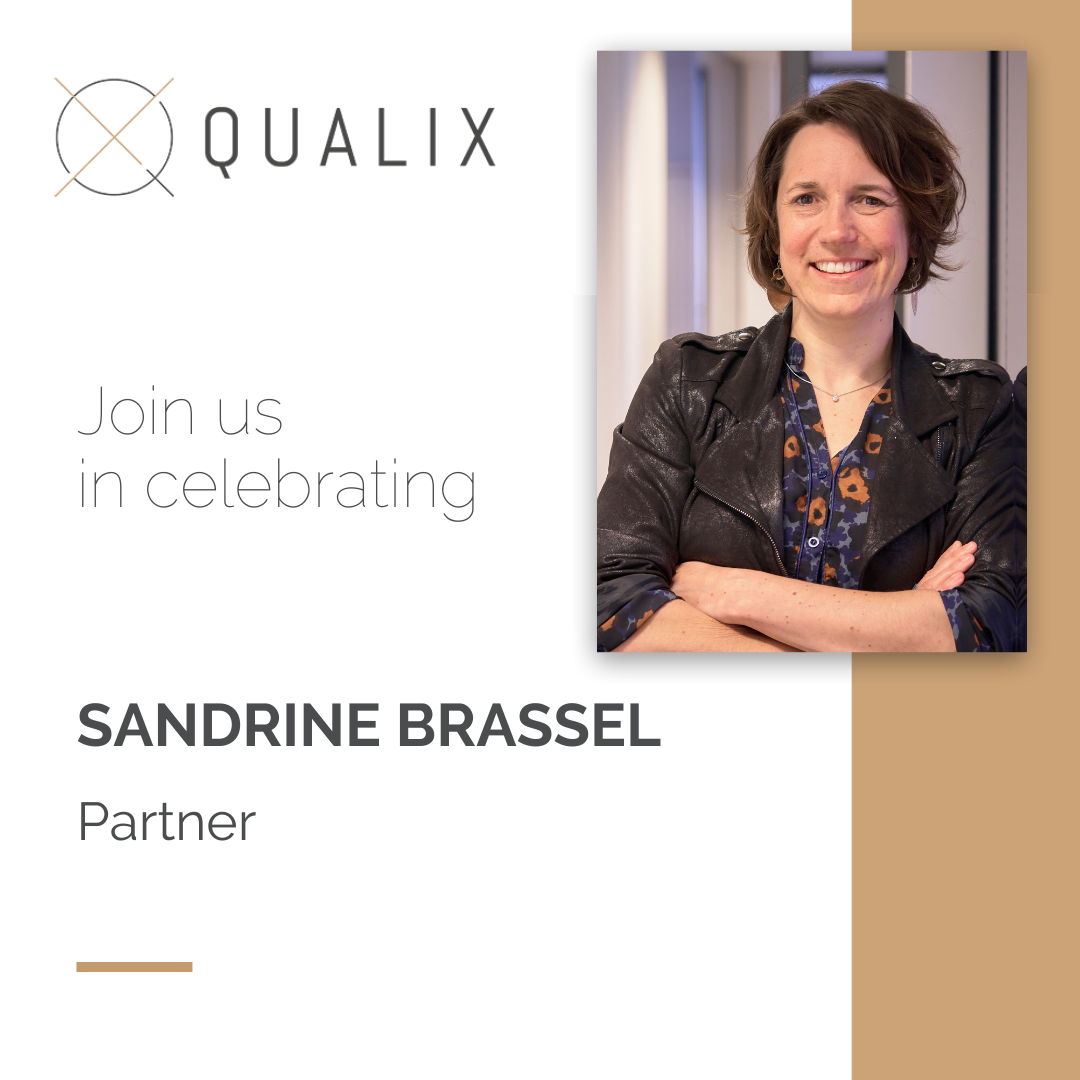 As an entrepreneur herself, Sandrine knows firsthand the challenges that come with running a business, and she is passionate about helping entrepreneurs overcome these challenges and grow their businesses.
With the integration of FCS into Qualix, two new departments were established: Commercial Companies and Payroll.We are confident that both departments will continue to thrive and deliver outstanding results under Sandrine's leadership. Sandrine's inspiring journey is a reminder that dedication, perseverance, and teamwork can lead to remarkable successes. 
Sandrine values humor and jokes, believing that it's possible to work seriously without taking oneself too seriously. She also excels at creating strong bonds among all members of the team.
We wish her all the best in her new role! 
And for all your accounting, tax and payroll needs, you can email our new Partner and Chartered Accountant Sandrine Brassel at sbrassel@qualix.lu.
#Qualix #NewPartner #Promotion #Leadership #AccountingServices #PayrollServices #TaxPreparation #BusinessConsulting #CPAfirm #Luxembourg